BECOME A MEMBER
As a member you gain access to exclusive news, information, networks and events. Join today to unlock exclusive member benefits.
View your member benefits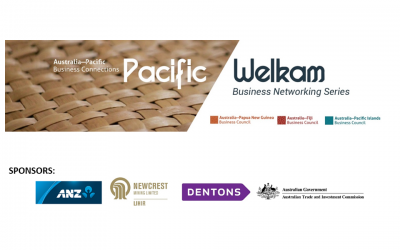 BUILDING SUSTAINABILITY IN THE PACIFIC. Monday 11 April 2022, 3p.m. to 5p.m. Melbourne. The Australia Pacific Islands Business Council in collaboration with the Australia Fiji Business Council and the Australia Papua New Guinea Business Council and sponsors ANZ...
read more
VIEW ALL FORTHCOMING EVENTS
Click below to view all forthcoming Business Council events and partner events taking place in Australia and across the Pacific region.