BECOME A MEMBER
As a member you gain access to exclusive news, information, networks and events. Join today to unlock exclusive member benefits.
View your member benefits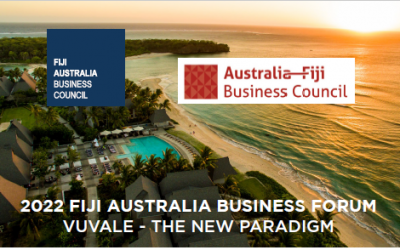 We are pleased to advise that the 26th Australia Fiji Business Forum arranged jointly by the Australia Fiji Business Council and the Fiji Australia Business Council will be held at the Intercontinental Fiji Golf Resort and Spa, Natadola, Fiji, on September 1st to 3rd,...
read more
VIEW ALL FORTHCOMING EVENTS
Click below to view all forthcoming Business Council events and partner events taking place in Australia and across the Pacific region.