BECOME A MEMBER
As a member you gain access to exclusive news, information, networks and events. Join today to unlock exclusive member benefits.
View your member benefits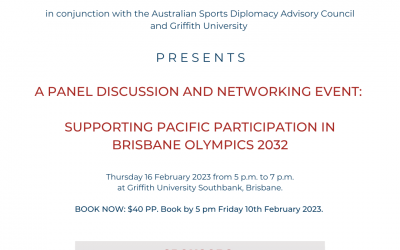 AFBC panel discussion and networking event: SUPPORTING PACIFIC PARTICIPATION IN BRISBANE OLYMPICS 2032. The Panel discussion will be chaired by Ms Stephanie Branz, Chair, Australia Sports Diplomacy Advisory Council and will include some noted sporting personalities....
read more
VIEW ALL FORTHCOMING EVENTS
Click below to view all forthcoming Business Council events and partner events taking place in Australia and across the Pacific region.