BECOME A MEMBER
As a member you gain access to exclusive news, information, networks and events. Join today to unlock exclusive member benefits.
View your member benefits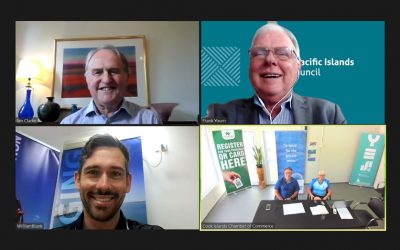 On 1 October (Australia, and 30 September in Cook Islands) the Australia Pacific Islands Business Council signed a Memorandum of Understanding with the Cook Islands Chamber of Commerce, recognising the common goal of both parties to support and promote inclusive...
read more
VIEW ALL FORTHCOMING EVENTS
Click below to view all forthcoming Business Council events and partner events taking place in Australia and across the Pacific region.