About Australia Pacific Business Connections
Forging business and trade connections across the Pacific region.
Australia Pacific Business Connections is an online hub that encompasses the latest information and news from the Australia Papua New Guinea Business Council (APNGBC), Australia Fiji Business Council (AFBC) and Australia Pacific Islands Business Council (APIBC), three non-profit organisations that share a goal to advance the interests of Australian Business in the Pacific region.
The Pacific Island Nations form a vast and complex region and are among Australia's closest neighbours. Strong and effective business, aid and trade connections within these countries are a strategic priority for the Australian Government and have long been an important goal for Australian businesses operating or beginning operations in the region.
The three Business Councils work for Australian business across all the Pacific islands economic jurisdictions:  the Australia Papua New Guinea Business Council (formed in 1980), the Australia Fiji Business Council (formed in 1986), and the Australia Pacific Islands Business Council (formed in 2001) which covers all economies other than Papua New Guinea and Fiji.
The Councils are membership based not-for-profit associations of Australia-based businesses with interests in the business and economic relationship between Australia and the relevant Pacific jurisdictions.  The Councils work to promote trade and investment between Australia and those jurisdictions and economic growth through business growth, act as channels for communication to governments on policy issues germane to business, and as a centre for networking and information for Australian companies working in, or looking to work in, Pacific economies.
As membership based organisations the Councils exist first and foremost to advance the interests of members through promoting growth in the bilateral trade and investment relationship and economic and employment growth in the markets, building long term bilateral business relationships, working to improve the business enabling environment in Pacific jurisdictions, and creating networking opportunities for business.
The Councils take the view that any Australian business operating between or in the Pacific islands economies should be a member of the appropriate Councils and contribute to their work.  The Councils' focus is on building long term business relationships between Australia and the Pacific economies at a strategic level.  The Council is not resourced to directly do business to business matching, but can introduce its members to those who can and also to business advisors who know the markets.
The Councils arrange business events on Papua New Guinea, Solomon Islands, Vanuatu, New Caledonia and Fiji, generally working with counterpart organisations in those economies.  The events with Papua New Guinea, New Caledonia, Solomon Islands and Fiji alternate between Australia and the other jurisdiction.
Each Business Council is operated as a separate entity with its own membership base, structure and fees and an Executive Committee including Vice-Presidents, past Presidents and a President who is voted in each year by members and generally holds the position for three years. The Council is made up of experienced members who operate businesses in Australia and Pacific jurisdiction of each Council. The executive committee and a broad network of members are all accessible to members who join the Council.
Australia Pacific Business Connections brings together these three Councils under the one hub site, as combined; they cover the Pacific Region that shares many similarities, complex cultures and operational challenges. The Councils are interconnected in many ways and share common interests, and strategic goals. Each Council is also operated by the same secretariat. Some business members join all three Councils; others join just one or two. You are welcome to choose a membership combination that aligns with your business interests in the region. 
This hub site collates information and updates from all three Business Councils.  The hub will keep you up to date on important news, business and economic updates, exclusive events, ministerial meetings, business forums and notifications on the current political climate in the region, government and policy changes and much more that is relevant to the region of your membership. Your access to the sites depends on your membership status. Certain areas of the sites are locked as members-only content, other forms of content includes public content, this can be accessed by anyone, including non-members, we also offer sponsored content and advertising to our business members.
If you would like to know more about our advertising and sponsored content offers and rates, please contact us.
BECOME A MEMBER
As a member you gain access to exclusive news, information, networks and events. Join today to unlock exclusive member benefits.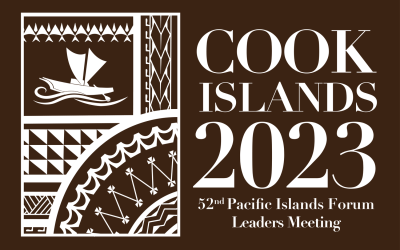 This week, the Cook Islands becomes the centre stage for an event that holds a pivotal place on the regional calendar....
read more