BECOME A MEMBER
As a member you gain access to exclusive news, information, networks and events. Join today to unlock exclusive member benefits.
View your member benefits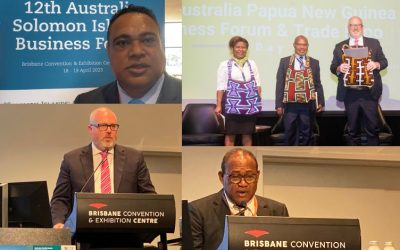 The 12th Australia Solomon Islands Business Forum took place in Brisbane on April 18-19, 2023, focusing on economic recovery and bilateral opportunities between the two nations. The forum, held annually since 2019, was significant as it marked the first gathering...
read more
VIEW ALL FORTHCOMING EVENTS
Click below to view all forthcoming Business Council events and partner events taking place in Australia and across the Pacific region.